Tai Mo Shan Orienteering Course
Course Maps
(Printing on A4 size paper is recommended for accurate map scale.)
Cross Country Courses
Details
Level
Beginner
Intermediate
Advanced

Length* (km)

1.1

1.2

1.3

Climb (m)

65

75

80

No. of Controls

10

10

10

Map

(click to download)
* Measured as straight line distance between controls.
Score Course / Master Map
Total no. of controls: 18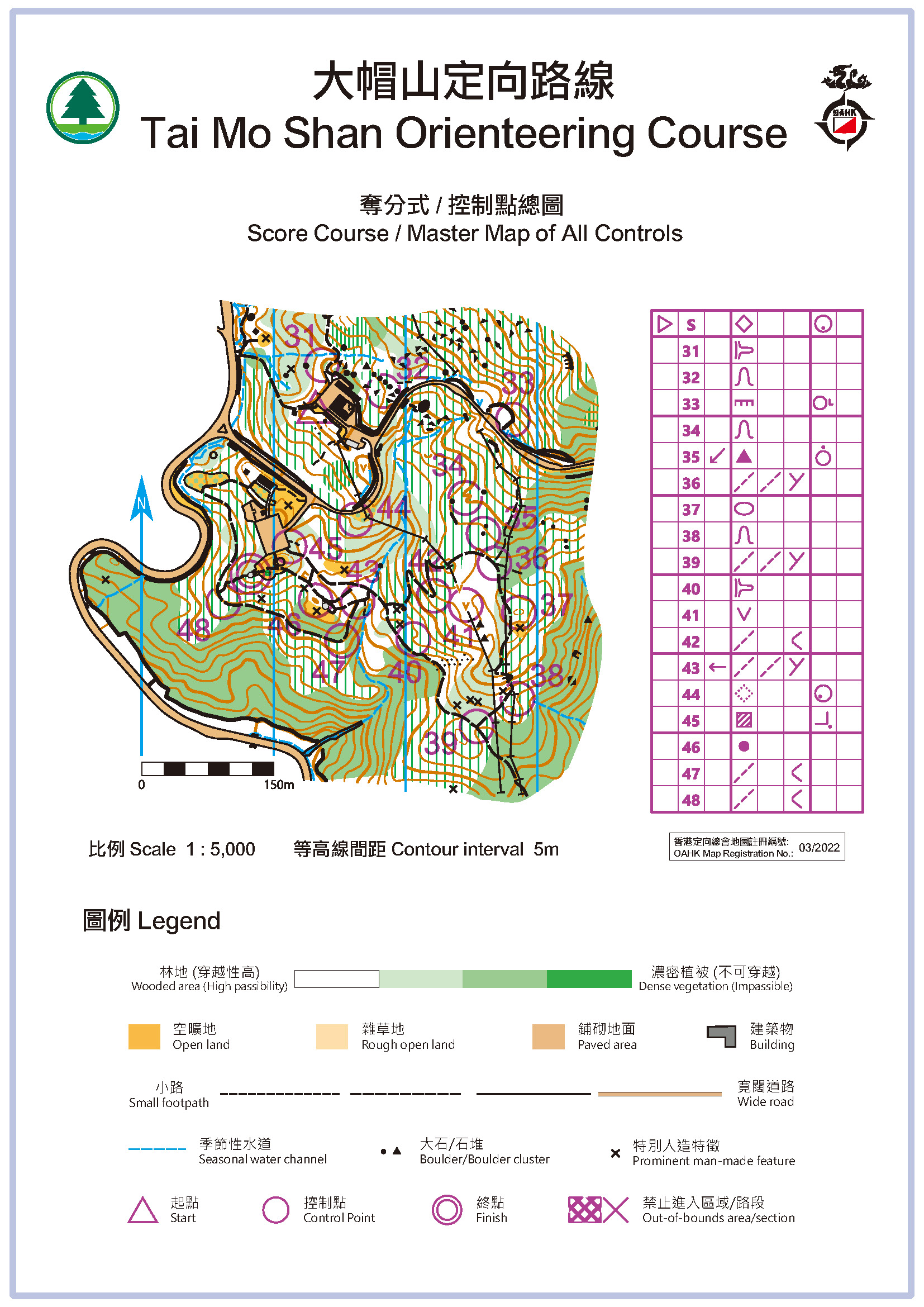 Start Location
Near the Tai Mo Shan Country Park Visitor Centre
Finish Location
How to get there
Take KMB Bus no. 51 from Nina Tower Bus Terminus and get off at the bus stop "Tai Mo Shan Country Park". The Start is located about 5 minutes' walk along the Tai Mo Shan Road, near the Visitor Centre
For more information on orienteering, click here.